TOP MANAGEMENT

MAJOR S. K. SHARMA (CHAIRMAN) Major S. K. Sharma Chairman "SISA" took premature retirement from Indian Army (Artillery) in 1992, after rendering 23 years of active service. He fought 1971 Indo-Pak war as a commando, operating in the rear areas of enemy, to disrupt his supply line & line of communication. He attended Long Advanced Industrial Security & Fire Fighting Course and passed with distinction. He has served for five years in Military Intelligence Bureau, hence acquired sufficient experience of investigating cases such as vigilance ,theft ,interrogating suspects and other crimes.. He also has in-depth practical knowledge and experience of training and motivating raw boys for guarding sensitive defense installations. He has established "SISA" purely on professional note, with a view to provide security cover to Industrial Units, shopping complexes, Apartments, Hospitals and other properties with trained and motivated Ex-servicemen as well as civilian security staff and has given two mottos i.e. "EVER ALERT" & BORN TO PROTECT".
---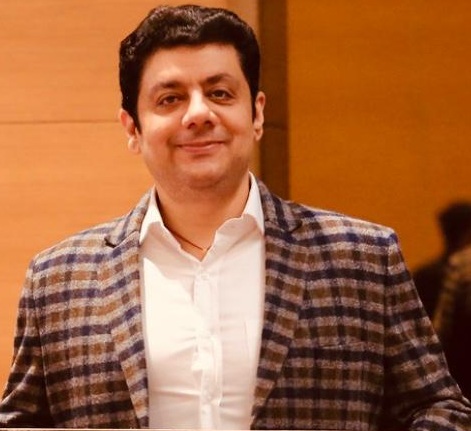 MR. SAMEER SHARMA (MANAGING DIRECTOR) Mr. Sameer Sharma, Managing Director of "SISA Group," is a Nautical Science graduate and has served in Merchant Navy as 2nd officer for eight years successfully. He has done his MBA (finance) from Symbiosis Institute of Management, Pune. As Managing Director, he has been entrusted with the additional responsibility of Management Representative in ISO for its smooth functioning. As Managing Director he is solely responsible to the Chairman for the growth and the expansion of the Group.
---

MRS. ANUBHA SHARMA (DIRECTOR, FINANCE) Mrs. Anubha Sharma is the Director (Finance) of The "SISA Group". She has done Post graduation in English and has done MBA (Finance) from Symbiosis Institute of Management, Pune through its distance-learning program. She has taken over as Director(Finance) of SISA Group since December 2003, on the sudden and unfortunate demise of the former Director (Finance) Mrs. Varsha Sharma. As the Director (Finance) she is responsible for Budgeting, Planning, Cash Flow Management, Fund Flow Management, Receiving and analyzing daily Cash Balance Reports and over seeing the accounting function.
---

Mr. K Baskaran (DIRECTOR) Mr. K Baskaran brings with him an experience of over 33 years in the field of credit portfolio which includes credit assessment, project appraisal, loan syndication, credit monitoring,overseas banking operations, investments, factoring activities etc. This exposure gave him an understanding of various industries/ due diligence involved in funding activities which brings in substantial value addition in the matter of VC/ PE management. Mr. Baskaran holds a Post Graduate degree in Agriculture with specialization in Agriculture Economics from Tamil Nadu Agricultural University in the year 1983 and has completed Diploma in Computer Applications from NIIT. He is also a Certified Associate of Indian Institute of Bankers. He is the Nominee Director on Board of SISA.
---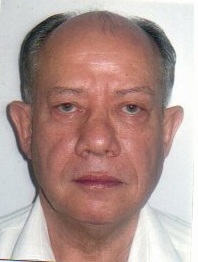 LT. GENERAL ANOOP MALHOTRA (Retd.) (INDEPENDENT DIRECTOR) Lt. General Anoop Malhotra was commissioned into the Artillery in 1974. While with the Army from 1974 to 1995, Anoop Malhotra served in field, medium, light and mountain regiments of the Indian Artillery. He has also had exposures as ADC to GOC of an Infantry Division and Brigade Major of both Infantry and Artillery Brigades.
As a Brigadier, he headed a DRDO Project Site at Nasik for five years until 2005.
As a Major General, he was Director of Proof & Experimental Establishment (PXE),  Balasore , from August 2007 to September 2009 and was actively involved in T&E of Armaments; a discipline that lies in his area of interest, being from the Indian Artillery.
General Anoop Malhotra was promoted to the rank of Lt General in August 2011 and later joined DRDO HQ as Chief Controller R&D (R&M) in January 2012.
General Anoop Malhotra is Presently on Board of SISA as Independent Director.
---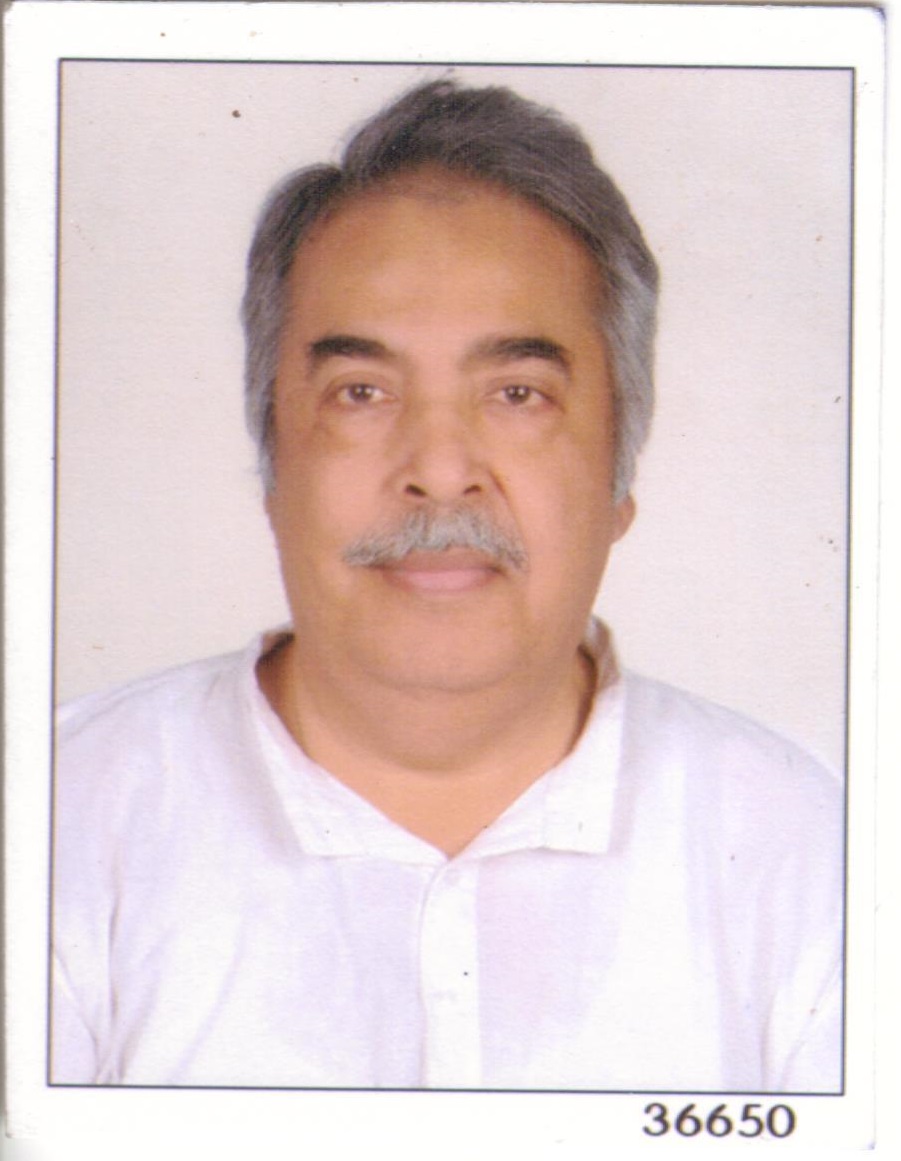 MR. NARESH SETH (INDEPENDENT DIRECTOR) Mr. Naresh Seth is Chartered Accountant by Profession. He served Punjab State Federation of Co. Open Sugar Mills as Financial Controller for about 5 years Shifted to Surat and did Textile business surat n Bhiwandi since 1984 besides serving number of Social organizations like Lions Club, Bharat Bharati (Advisor) President Punjabi Samaj Surat, Zone President Rashtriya Punjabi Maha Sangh etc. He is presently on Board of SISA as Independent Director.
---

MR. RAJESH SHARMA (CHIEF EXECUTIVE OFFICER) Mr Rajesh Sharma has taken over as ceo of the group. He has done his graduation from mithibai college Mumbai and has done his PGDBM - from narsee monjee institute of management. As the CEO of the SISA Group he is responsible for the functioning of all the departments and for its monitoring as well. He is reporting to the Managing Director on all the aspects of the company.
---

MRS. RITU SAHNI (DIRECTOR - NCR) Ritu Sahni, Director (National Capital Region) of SISA Group is Masters in Commerce with an M.B.A (Majors in marketing& finance from the "Institute of Productivity and Management-Delhi"). Seven years in the Recruitment industry wherein worked with International Search and Selection firms as a Senior Consultant recruiting top positions for multinational corporate clients and managing customer centric operations and ensuring customer satisfaction by achieving delivery and service quality norms. Spearheading a company for the past six years in managing and ramping up projects in close coordination with clients, architects, and customers with competent cross-functional skills and ensuring on time deliverables. Ritu Sahni reports to Chief Executive Officer at the Corporate Office regarding all the activities/growth of the group in her Jurisdiction.
---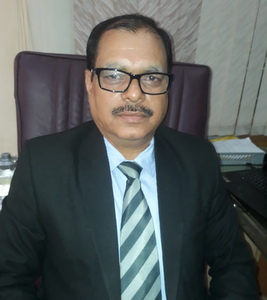 MR. VIRENDRA KUMAR PANDEY (VICE PRESIDENT - HR & SUPPORT) Mr. Virendra Kumar Pandey is an MBA, MA, B.Ed and a veteran with 29 rich years with the Indian Air Force. As Vice President of "SISA", heading the multi-dimensional Operations, HR & Support functions, he is responsible as the enabler, influencing the process re-engineering, fine tuning & continual improvements across the lengths, breadths & depths for benchmarking and progressive growth of the Organization! In capacity, he reports in directly to the Managing Director, Mr Sameer Sharma, and a dotted-line reporting to the Chairman, Major (Retd.) S K Sharma.